Aug 15, 2020 05:19 AM Central
Beth Watson
I don't think anyone wants to be known as a 'Pushy Parent', however when our kids overcome challenges and show pure resilience, we are super proud.
So where is that line between giving your kids healthy challenges and pushing them to the point they hate you and all the fun is sucked out?
Can I first say that my husband and I totally veer more on the side of the 'Get up, stop crying, you're fine' type parent, rather than the 'Get down, be careful, are you hurt?' type.
With that said, our ultimate goal in raising our kids, is to create empathetic, creative, hardworking and resilient little people. We have found out that one great way of cultivating many of those attributes in our kids, is to set them a range of challenges. Problems have a funny way of bringing out the best and worst in us and if handled well, they can be the best builder of character.
However, so many parents spend loads of energy and resources protecting their kids from any and all challenges, that when one genuinely presents it's self, the kid is left totally unprepared.
Comfort can be the killer of growth.
This morning on the walk to school, I had a conversation with my daughter that triggered this blog. We were discussing her next scheduled climbing trip. She is going with her dad up to the Lake District in the Spring to climb Scafell, as part of one of our family traditions.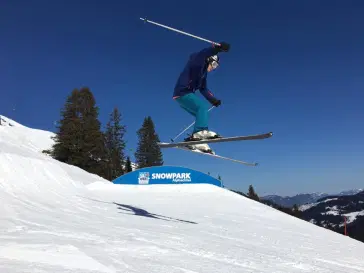 We have a tradition in our family that after their 10th birthday our kids must summit the three peaks within 12 months…or you get kicked out of the family!
Only joking… we aren't complete Spartans!
Actually, they have more like 18 months to climb all three peaks because of the weather. (That's the three highest mountains in England, Scotland and Wales for those non-UK residents) Our oldest Asher, completed it and our daughter has summited 2 out of 3 with England to end. They climb up with dad and he gets to get all 'orienteering nerd', teaches them mountain safety and all that jazz. (and yes, after the 5th kid, my husband will probably hate these mountains)
We were talking about how fun challenges can still be hard and she then started speaking about a recent boring school challenge.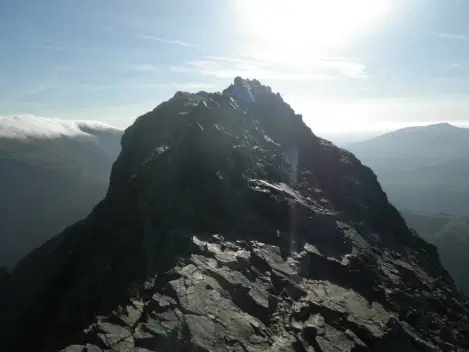 She was complaining about some of the 'garden time' they have at the school. Normally during this time, students get to plant or tend to the school garden or one year they built a garden shed out of recycled bottles.
However, her issue with the last garden time, was that she and her classmates spent the time clearing and hauling weeds and rocks from an area. This was work she deemed boring.
This conversation led to a talk about what is really a good work ethic. We talked about how if you love a job and enjoy doing it, then it's easy have a 'good work ethic.'
Although, when it is a job that you find boring or even hate, and you still work hard and do your best, then you show both character and an outstanding work ethic.
So in the end, that boring garden time that our daughter endured, was still a valuable lesson she could have learned from.
What I am NOT saying is that you should stay in a crap job your whole life and never strive for more. But I think having the odd job or challenge that you find unsavoury while growing up, can really help you grow.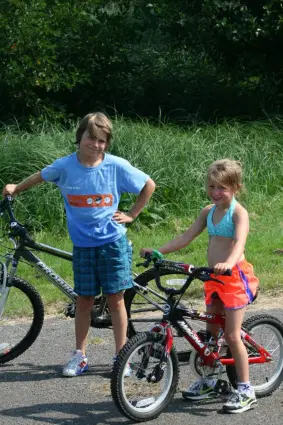 This brings me back to the value of creating healthy and some-what safe challenges for your kids as they grow up, all the while trying not to push them too hard or too fast.
And I would love to say that we as parents have this nailed…but we don't…and still sometimes wonder if we make the right choices. However, I would rather try and learn from mistakes then smother them in comfort.
We have also learned that each kid is very different and you need to gage it depending on the kids and ages. Take for example our daughter had no fear from a small age and love climbing, jumping off things and water. We could then set pretty impressive challenges for her at age 2, 3 and 4 that we haven't been able to do that with our 3rd child, who is a complete health and safety nerd!
Cayman (the girl) was jumping into the deep end of the pool without armbands on and swimming at 2, didn't mind taking a wipe-out off a surfboard at 3 and tried every jump she came across skiing at 4. Our number 3 however,(currently 5) really doesn't naturally love water in his face and has taken a longer time, with smaller challenges along the way, to learn to swim or surf or climb without crying.
Every kid is different and ready at different times. But even with our 'careful one', we still didn't give him too many excuses.
Most of the time we tell him he needs to try it first and then no worries if he doesn't fancy it again. 9 out of 10 times though, he likes it in spite of himself…like the summer of Dad throwing him off the boat at the lake house.
Challenges can be physical ones like climbing a mountain or less exciting but still important ones like completing a boring job well or studying hard for a test. I believe that with the right growth mind-set and encouragement these can help build brave and resilient little people.
Here are some of our favourite intentional challenges we set for our kids:
The 3 Peaks During their 10th Year Challenge…as previously mentioned
Mini Triathlon: Depending on the ages, we have set up different challenges they complete with each other and at times with a couple of friends as a team. Example: 2 mile Kayak down the local canal, then a 3 mile bike ride along the trail and then finish with a mile run. Some summers we have added a short swim or ended with a slip-in-slide assault course in the back garden.
Challenge of the week: On Sunday evenings before bed, all family member who can write, reflect and jot down 3 main goals and challenges for the week ahead. These go up on the fridge and help focus us throughout the week.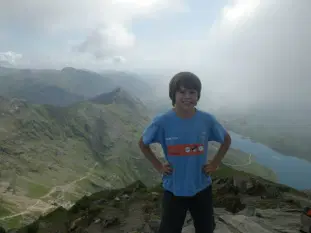 Swim, Surf, Ski and Climb… no is not an option: It is kind of a rule that at some point you are going to learn to swim, surf, ski and climb safely. It really doesn't matter if they learn just enough to be safe and enjoy it. Nevertheless, they all know, except for maybe Huxley (4 month old), that they are going to learn. Now so far, once they get over the first tears, they learn enough to really enjoy it and then inevitably improve and push themselves. I don't want any of my kids to be scared of heights or water…I don't want those limitations in their lives.
Get them Uncomfortable: We make sure that our kids are exposed to a number of different types of people so they not only learn to engage with a range of folks, but also to grow e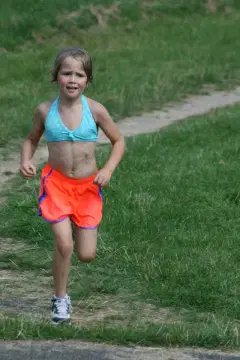 mpathy. We visit an old people's home where they get used to sitting and, at times, awkward conversations with older people. I want them to be able to be around someone who may be old or sick or different and not freak out and know how to ask them questions and make them feel important.
These are just a few ideas. Whatever you come up with for your littles, don't be put off and keep creating those healthy challenges to create fantastic growth for both parent and child.